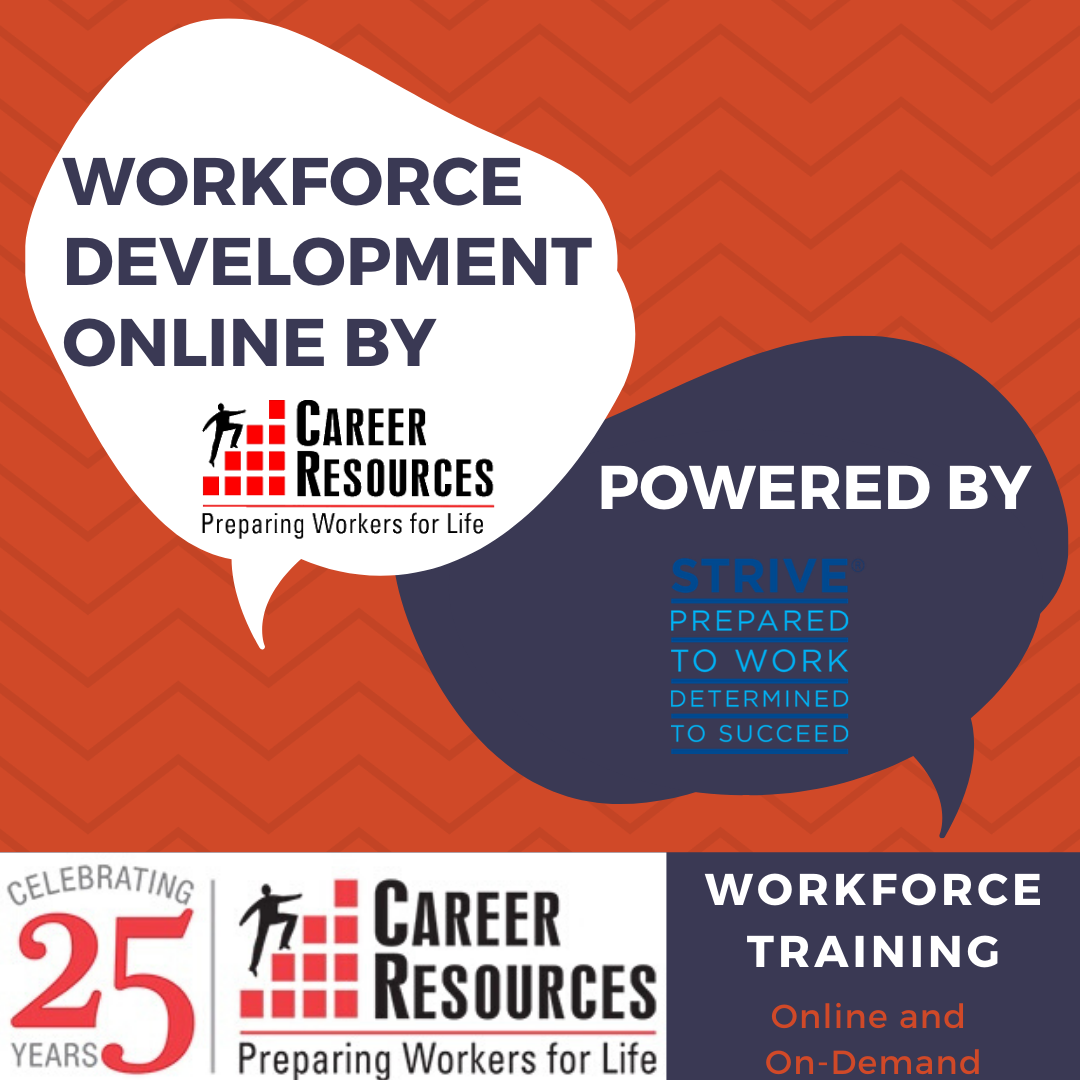 To The Friends and Partners of Career Resources Inc. (CRI) and the STRIVE CT program:
As CRI continues to observe the recommendations put forth by the Centers for Disease Control and Prevention (CDC) and our Governor to limit group activities and practice vigilant social distancing, our goal is to create and maintain a healthy, safe, and prosperous community that informs and focuses our work with new and significant meaning. Given our experience with workforce development and our mobile flexibility, we find ourselves in the unique position to offer STRIVE CT - workforce development - through virtual workshops. What does this mean to you? 
We have made our workforce development gram available to your clients ONLINE & ON-DEMAD.
In this time of uncertainty, STRIVE CT remains dedicated to meeting the high level expectations set by our community partners and participants. As a valued partner, please accept our thanks and sincere appreciation for your ongoing commitment and support.  
In order for your clients to receive a STRIVE certificate, they must complete all sections and participate on a live conference call as the final session.
Learn more about Career Resources, Inc. by visiting www.CareerResources.org.